Mother Earth needs some love. She and her kids are sick of being sprayed, plucked, smashed and covered in tarmac. What she wants is some adoration: a little bit of thanks and recognition and a whole lot of help. That's what Almighty's up to.
Almighty make juice using some of the world's best certified organic fruit and veggies. Almighty's juice is for everyone. It's packed full of vitamins, minerals and antioxidants and doesn't have any added sugar.
Almighty's a great New Zealand juice. The carrots and beets come from the Lovett Family Farm near Rakaia in mid-Canterbury, blackcurrants from Tony Howick in Pleasant Point, turmeric from Fiji and apples from John Bostock's orchards in the Hawke's Bay.
In short, Almighty's mission is to help turn more of the world into gardens and more of the population into gardeners, to positively reconnect people, place and produce. And of course – taste delicious. Almighty is a juice that delivers on all levels.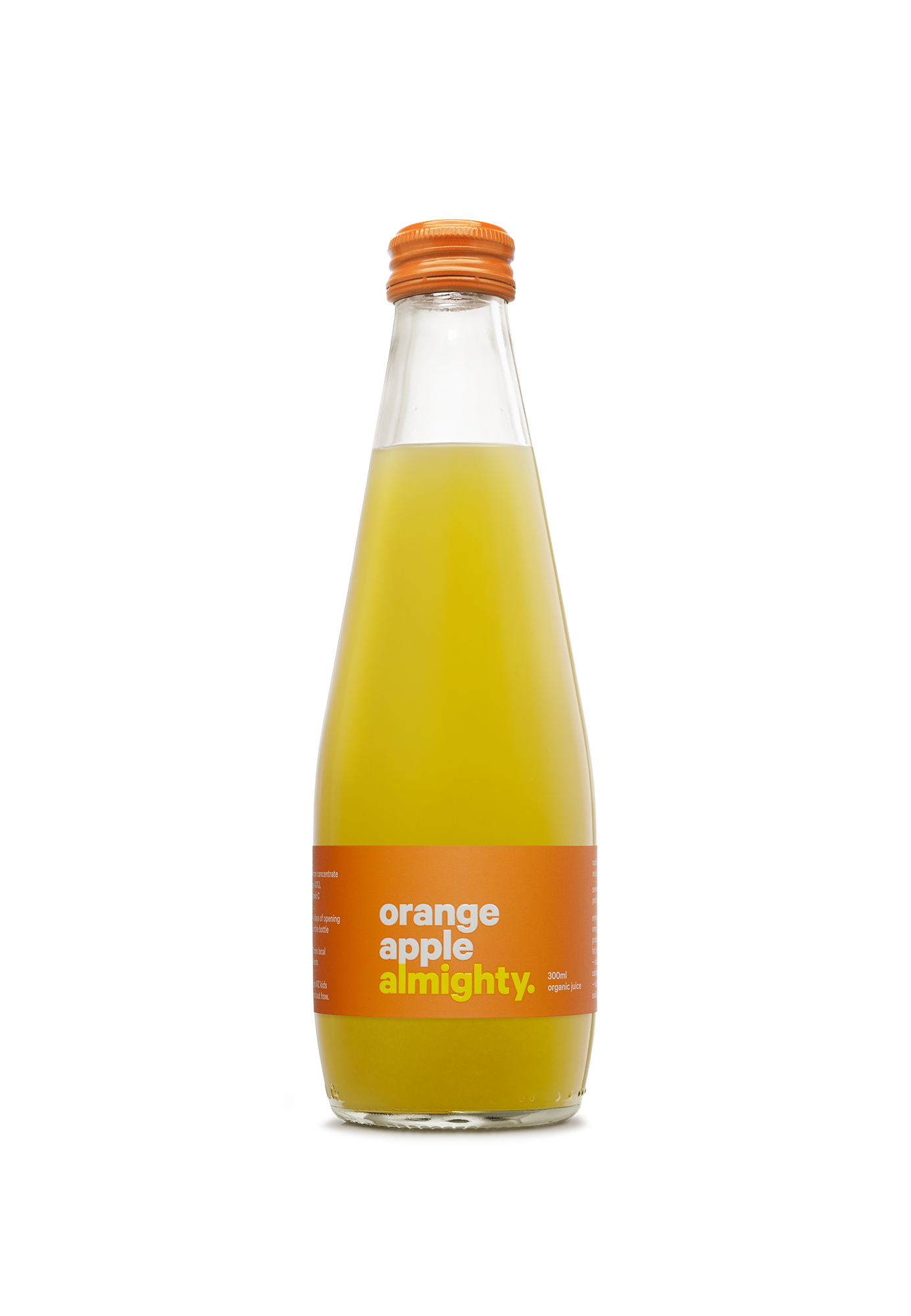 To place a trade order, contact us HERE
3c per bottle helps build veggie gardens in schools.
Organic certified juice co.
Mother Nature enthusiasts.